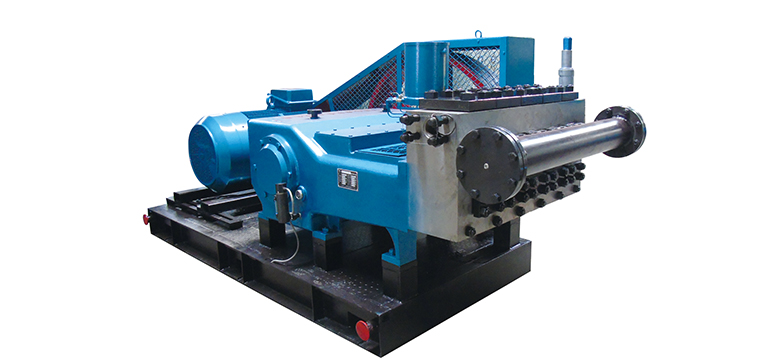 1、Products Type:3SP / 5SP system energy efficient double
2、Products Features:3SP / 5SP series double-acting reciprocating energy-efficient high-pressure pumps are horizontal, three plungers / five plungers, double-acting reciprocating pump,Mainly used in petroleum, chemical, fertilizer industry as a process pump, oil, salt as injection pumps, pipes, pressure vessels as the test pressure pumps, booster pumps, construction, shipbuilding, chemical and other industrial high-pressure cleaning cleaning, boiler feed water, hydromechanical transmission source, as well as food, pharmaceutical, and other instruments and processes require high pressure fluid pulses demanding fields.
Ningbo Heli Pump Co., Ltd. and Zhejiang University through years of cooperation has successfully developed 3SP / 5SP series, energy efficient double acting reciprocating pumps.
Pump return the full application of the principle of action, the use of isolation synchronization, synchronous switching technology devices. Reciprocating pump seal structure for the conduct breakthrough improvement, adding a sealing medium lubrication chamber in a sealed chamber structure forces the sealing medium and the conveying medium equilibrium isolation. Overcome during the reciprocating movement of the plunger, packing Friction and power consumption. By synchronizing switching technology, lubrication of the plunger and the filler has been good improvement. Thus helping to lower the friction power loss of the plunger with the filler to improve the efficiency of the pump and consumable life.
The double-acting reciprocating high-pressure pump at the same time using a number of patented technologies, the plunger in the assembly process can automatically ensure that the plunger and the packing guide sleeve concentricity, go straight to ensure the plunger so that the plunger seal friction energy drop to the lowest value, to improve their life. Synchronous isolated, synchronous switching technology 3SP / 5SP series reciprocating high-pressure pump by Hefei General Motor Products Inspection Institute, National valve product quality supervision and inspection center sampling pump efficiency over 90%, the pump efficiency is increased by 3-6% higher than the national standard .
3、Technical Parameters:
| | |
| --- | --- |
| Name | Double-acting reciprocating energy-efficient high-pressure pump |
| structure type | Horizontal |
| specification | Three plungers / five plungers |
| Maximum power(KW) | 1800 |
| Plunger travelmm | 30mm、40mm、50mm、75mm、 100mm、125mm、150mm、175mm、200mm、215mm |
| The maximum discharge pressureMPa | 60 |
| Maximum flowM3/H | 680 |
| Maximum piston forceKgf | 30000 |
| transfer method | Belts (standard), reducer, coupling, etc. |
| Auxiliary power source | Motor (standard), diesel engines, gas turbines, etc. |